Travel to Morocco 2022 - Travel information for Morocco
About Morocco - Travel to Morocco Information 2022
It's the trip of a lifetime, and it's important to select the right tour company and a beautiful country like Morocco - one that makes sure you leave with special memories, incredible stories, and lifelong friends.
We love what we do and it shows! We are a team of passionate guides that enjoy people and sharing our love of Morocco. So, here's a little list that shows short information about Morocco for travelers who look to travel to Morocco.
Welcome to Morocco
Morocco is a gateway to Africa and a country of dizzying diversity. Here you'll find epic mountain ranges, ancient cities, sweeping deserts - and warm hospitality, and it's a heady mix of cultures, religions, ancient traditions, and modern sensibilities. It conjures up images of mint tea and tagine, date plantations and minarets, labyrinthine medinas, and pungent spice stalls. Of course, you will have the opportunity to visit the beautiful city in Morocco it's Marrakech a giddying and grandiose city that Winston Churchill described as "simply the nicest place on Earth to spend an afternoon." This sentiment rings true for many travelers today.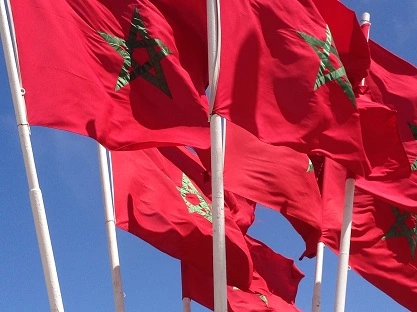 ---
Steps to Planning your Morocco Trip:
Choose the time of year you would like to visit Morocco.
Choose the airport of your arrival that suits you.
Think about which activities or interests you have for the trip and how you want to travel.
Which areas are you inspired to visit?
Look if you are traveling in small group tours or in private tours or in Solo tours or with your family.
What type of accommodation would you like?
Specify how many days you are going to stay in Morocco.
Look if you are going to travel with your children.
If you like to have some extra activities in Morocco.
With all this information, give us a call or contact us by Email or WhatsApp to talk about your trip and start to put some ideas together.
!! Days In Morocco put all this information to travel safely in Morocco and have a memorable experience on your trip. Contact us in advance
---
Morocco: Clothing & Items to Bring
Comfortable clothes for relaxing and walking;
Walking shoes & Walking Sandals;
Long, cool cotton clothes to cover you for the evenings;
Sun cream & a hat;
A Camera;
Sahara desert Essentials (Scarf, Sunscreen, Lip Balm, Closed Toed Shoes, Sunglasses);
Small Rucksack;
Light Jacket;
A fleece if traveling in the cooler months for the evenings;
Chargers & Plug Adaptors;
Passport & Travel Documents;
A photocopy of your Passport.
We hope this guide was helpful for you as you think about your trip to Morocco! Don't hesitate to contact us with one of our travel expert representatives if you have any other questions about how to plan your trip. We'd love to serve you!
---
Your Tour With Days In Morocco
When you book a trip with us we will take you from the airport to your accommodation. You can ask your driver for any information you need and about the local area. He will fully escort you to your accommodation and discuss areas to visit en route. Our driver your trip guide will pick you up from your accommodation on the morning of the Tour in a private comfortable car with air condition at 8:30 am unless otherwise informed.
Plan Your Trip
---
Passport validity to Travel in Morocco
Your passport should be valid for at least 3 months following your stay in Morocco but we suggest having 6 months remaining on your passport as a precaution.
---
Entry Requirements
British & European nationals do not need a Visa to enter Morocco for the purpose of tourism for up to 3 months. When entering the country, make sure your passport is stamped.
---
Morocco key facts
Flag of Morocco:

Area: 710,850 square kilometers (274,461 square miles; including disputed Western Sahara).
Population: The current population of Morocco is 37,542,500 (UN estimate 2020).
Population density: 48 per square kilometers.
Capital: Rabat.
Government: Constitutional monarchy.
Head of state: King Mohammed VI since 1999.
Head of government: Prime Minister Saadeddine Othmani since 2017.
Language: Arabic is the official language and Berber will be heard most, along with French. English and Spanish are also spoken in many places.
Telephone: The international direct dialling code for Morocco is +212.
Time: Time zone in Morocco (GMT+1)
Currency: The national currency is the Dirham. For up to date currency exchange, go to www.xe.com. You are able to get MAD at the airport when you arrive or when you are in a city.
Climate: Early mornings will immediately warm-up as soon as the sun rises and the days will be warm and hot depending on the season. As soon as the sun sets, the temperature drops radically.
Hospitals/pharmacies: Hospitals exist in all major cities and pharmacies can be found in smaller towns.
International airports: Morocco has several international airports, including Casablanca, Marrakesh, Fez, Tangier, and Agadir.
Main religion: Islam.
---
Start planning your journey today
WhatsApp
Contact us on WhatsApp at +212659731554 with an outline of your travel plans and your contact information.
Email Us
Email us at (contact.daysinmorocco@gmail.com) with an outline of your travel plans, your budget, and your contact information.
Complete our simple contact form to receive a no-obligation personalized vacation proposal.
---
Reviews and Testimonials
We don't like to brag about ourselves. Look at our tours reviews & testimonials and read what our clients say about DAYS IN MOROCCO and their travel experience to Morocco. Our main objective is always to satisfy the clients, to improve the quality of the service and to give a good idea about tourism domain in Morocco.
A
Alfie J
United Kingdom (UK)
One of our best holidays ever. Very well planned, sites range excellent, suggested sightseeing well selected, and over all speed of itinerary perfect-enough time to see and enjoy each sites but kept us going so we saw all the attractive destinations in Morocco. Look forward to DAYS IN MOROCCO preparing future holidays in Morocco. I will recommend several friends and family members! Thanks for the beautiful memories.
I
Isabella C
United States (US)
Very good 10 days tour in Morocco with great views of the country. I highly recommend this tour to tourists. Days in MOROCCO give you excellent services and very customized itinerary. Thanks a lot to the driver/guide too, very friendly and makes great explanations, that permits to know perfectly the story of the different highlights in Morocco. THANK YOU DAYS IN MOROCCO!
F
I just came back from the "Grand Morocco Tour in 15 days". I was very happy with the service and i got more than what i had expected from this vacation package. Everything went very smoothly and I appreciate all your help. Thank you Days in Morocco!. Our guide/driver Hassan was friendly and knowledgeable. Moreover, the places we visited are extremely beautiful. I will definitely recommend Days In Morocco to my friends and family members as a reliable Morocco tourism company.