Best Morocco Tours from Marrakech - Marrakech Desert Tours
Tours from Marrakech - Best Private tours
Our tours from Marrakech have guaranteed daily departures from Marrakech. Our drivers/guides are very knowledgeable about the desert region with many years of experience. You will enjoy your trip with your family or friends and have privacy. Our priority is to satisfy our customers with great services and well tours organization.
With our tours from Marrakech, you will have a chance to enjoy a wonderful memorable experience in Morocco by visiting the imperial cities, old Kasbahs, valleys, Oases, Gorges, Berber villages, and nomads...etc!. Also, try the Sahara desert adventures such as camel trekking, quad biking, sandboarding...etc!.
Marrakech, also known as Morocco's Red City, is a city full of life. In this city which always seems to be on the move, you can never feel lonely. This city will certainly blow your mind away with lively, colorful buildings and exquisite cuisine along with the most welcoming people.
---
Grand Tours from Marrakech
Discover and Travel all over Morocco with our Grand Tours from Marrakech. See the most famous places and explore the real sights and sounds of Moroccan culture. Let this beautiful country bewitch your senses!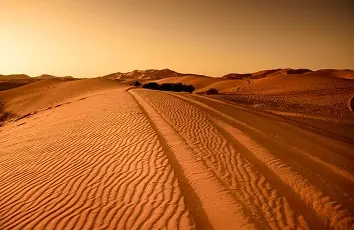 Marrakech Tours
This trip of one week in Morocco itinerary will allow you to experience beautiful views such as riding camels, visiting the great kasbahs crossing the High Atlas Mountains and spending the night in the desert yurts.
Price p.p starts from
560
EUR
View Itinerary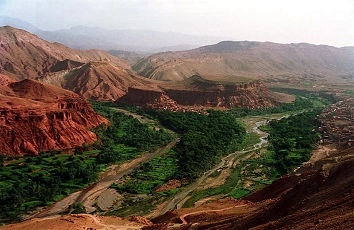 Marrakech Tours
On this 10 days from Marrakech to Merzouga desert tour, you are going to spend an awesome journey around Morocco from Marrakech through the Sahara to enjoy a cultural trip and a spectacular adventure...etc!
Price p.p starts from
725
EUR
View Itinerary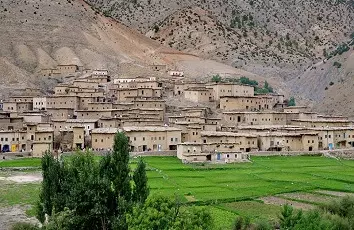 Marrakech Tours
Our great 14 days tour from Marrakech via Chefchaouen (two weeks in Morocco itinerary) combines the best of everything like cities, villages, mountains, Sahara desert, music, food, shops, and the coast...etc!
Price p.p starts from
995
EUR
View Itinerary
---
Shared Desert Tours from Marrakech
Our shared desert tours from Marrakech are ideal for solo travelers. Our shared small group tours provide a chance to meet new people from different parts of the world while exploring Morocco.
---
Start planning your journey today
WhatsApp
Contact us on WhatsApp at +212 672 118 169 with an outline of your travel plans and your contact information.
Email Us
Email us at (contact.daysinmorocco@gmail.com) with an outline of your travel plans, your budget, and your contact information.
Complete our simple contact form to receive a no-obligation personalized vacation proposal.
---
Reviews and Testimonials
We don't like to brag about ourselves. Look at our tours reviews & testimonials and read what our clients say about DAYS IN MOROCCO and their travel experience to Morocco. Our main objective is always to satisfy the clients, to improve the quality of the service and to give a good idea about tourism domain in Morocco.
A
Alfie J
United Kingdom (UK)
One of our best holidays ever. Very well planned, sites range excellent, suggested sightseeing well selected, and over all speed of itinerary perfect-enough time to see and enjoy each sites but kept us going so we saw all the attractive destinations in Morocco. Look forward to DAYS IN MOROCCO preparing future holidays in Morocco. I will recommend several friends and family members! Thanks for the beautiful memories.
I
Isabella C
United States (US)
Very good 10 days tour in Morocco with great views of the country. I highly recommend this tour to tourists. Days in MOROCCO give you excellent services and very customized itinerary. Thanks a lot to the driver/guide too, very friendly and makes great explanations, that permits to know perfectly the story of the different highlights in Morocco. THANK YOU DAYS IN MOROCCO!
F
I just came back from the "Grand Morocco Tour in 15 days". I was very happy with the service and i got more than what i had expected from this vacation package. Everything went very smoothly and I appreciate all your help. Thank you Days in Morocco!. Our guide/driver Hassan was friendly and knowledgeable. Moreover, the places we visited are extremely beautiful. I will definitely recommend Days In Morocco to my friends and family members as a reliable Morocco tourism company.