Essential 20 Things to Know Before Travel to Morocco
Must 20 things to know before travel to Morocco
Morocco is a top destination for those who like a more adventurous side of travel. The labyrinth of the souks, the mystery of the Sahara, the mouth-watering food, and the promise of an exciting escapade in tow.
With an array of attractions and activities to suit all types of tourists, Morocco is a captivating destination. While the country attracts solo travelers, families, couples, and groups of friends as well as people with different budgets and interests. So if you're thinking about booking a trip, read up on these must things to know before you travel to Morocco for the first time.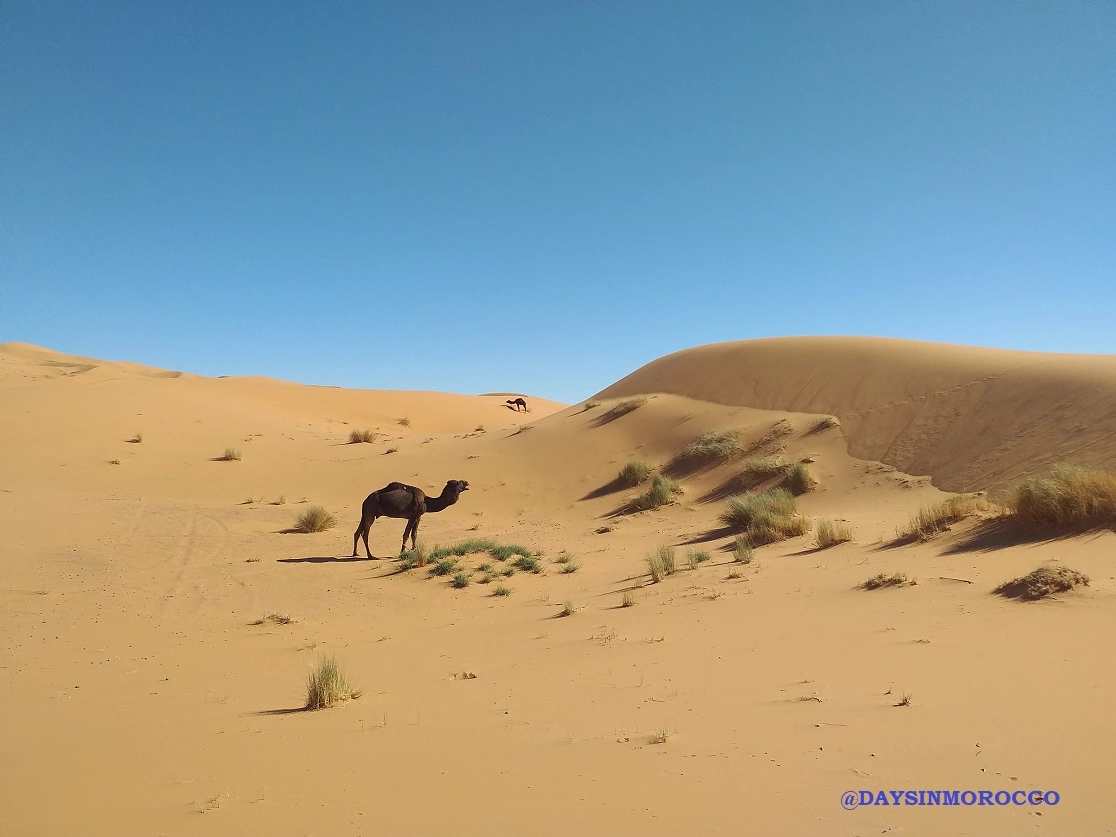 ---
Here are the essential things to know before travelling to Morocco!
There are more and more people are visiting Morocco every year. It's a beautiful and attractive country. If you plan on going, here are a few pointers to help you prepare for your trip if you are visiting Morocco for the first time. Feel free to contact us with any questions or to have a tour with us.
Read up on these must things to know before you travel to Morocco, Morocco travel tips for the first time:
Dress Appropriately
Overall, guys can dress however they like, but women need to dress more conservatively. Although you see many tourists wearing whatever they want. You should choose to cover up as much as possible to avoid unwanted attention. When visiting mosques, you need to cover down to your wrists and ankles. For the ladies out there, it really helps to have a shawl/scarf handy in case you need it. If you have a trip with us our drivers/guides will take care of you as they can, they become responsible for our all clients.
Stay Away from Strangers Offering Free Tours or Directions
Even if you don't hire a local guide or you don't book a tour with a Morocco tours agency, there will be a lot of locals offering you tours while you're walking around the markets and medinas. If you go with one of them you may end up completely lost and pressed to spend money. Most of the time they will ask for a tip afterward too. This is the same as asking for directions. A lot of them will offer to walk you to where you're going but then ask for a tip. Just plan ahead and ask your hotel or pull up some maps when you have WIFI, or if you book a tour with a travel agency here in Morocco will be taken you from the airport when you arrived at your accommodation this is the safe way. And this is the reason why DAYS IN MOROCCO company offers professional chauffeurs and guides that offer you protection to your trip experience. Contact us
Money
The official currency in Morocco is the dirham(DH), however, they accept euros(EUR) and dollars(USD) in many places.
Currency and Cost
More established shops will take credit cards, but most smaller markets, street vendors, and cabs will not. Be ready with the local currency. To know the price of Moroccan Dirham (DEER-HAM) use the app Xe Currency Exchanges (https://www.xe.com/). We recommended each person exchange more than 100 euros per day.
ATMs
Exchange enough money when have a chance. ATMs can run out of money especially during a holiday or on the weekend also keep in mind some machines will let you withdraw up to €300 a day. There are many exchange offices especially in the big cities, your tour guide will help you get the best exchange rates.
Money tips in Morocco
There are ATMs available at certain hotels and central locations in the cities. ATMs will charge you a commission. Have some change ready for tips. A good general rule of thumb is 3 to 5 DH at a local place and 5 to 10 DH at nicer places (coffee shops), when you dine at a restaurant a 10% tip is greatly appreciated. For your driver and guide 15 to 20% is greatly appreciated.
Visa
You don't need a visa if you're coming from the European Union or the USA.
When flying from Morocco, Our drivers/guides will take you from your accommodation to the airport at least 2 hours in advance of your flight. For more information about passport and visa requirements for Morocco visit our blog.
Safety tips
I'd say Morocco is a safe tourist destination.
However, there are a few things to keep in mind.
You will probably get cat-calling if you're a female solo traveler, or if you're travel in a female group. Try to ignore them!
You won't get lost with Google maps if you have the internet on your phone. Do not trust anyone who volunteers to guide you can end up in an unwanted situation and they will probably ask you for money.
Flights
Many airlines fly to and from Morocco, including low cost.
If you're planning to travel around the country, then consider flying to an airport and flying out from a different one (for example arriving in Marrakech and flying out from Fes or Casablanca or Tangier or Errachidia). For more information about planes, visit https://www.royalairmaroc.com/us-en.
hotels
Morocco has accommodation for every type of traveler: from resorts that look like palaces to dreamy boutique riads and luxury glamping sites in the desert. And of course, budget alternatives.
Internet
Most hotels, restaurants, and bivouacs in Sahara offer a great connection to the internet (WIFI), so don't bother if you're on a relaxing vacation and don't need the internet 100% of your time. Use this opportunity to relax!
You can buy your SIM card at your arrival at the airport or local shops or in the agency office Maroc Telecom. The best SIM card in Morocco provider is Maroc Telecom. SIM cards cost around 3€ and you can recharge them with 5GB of internet every time for around 5€.
Fridays are Holy Days and Prepare for Holidays
Bear in mind that this is a Muslim country, so pay attention to their holidays, otherwise, when it is closed, you could be there. Even, after the mid-day prayer, most stores and attractions are closed, so all is back to normal after that. Most food places will be closed until late afternoon during Ramadan, but you will still find some places where you can eat, the hotel restaurant, and riads are still available. If you arrive at Eid al-Adha in Morocco, where they slaughter and sacrifice helps. Restaurants will be closed for a minimum of 4 to 6 days, and banks will be closed for a minimum of 2 days.
Careful what water you use
To stay on the safe side, drink bottled water and even use it to brush your teeth. the water bottle is really useful when you're in Morocco.
Watch your pockets
Most Moroccans are friendly and honest, but be careful about pickpockets in any major city especially in crowded places like the markets.
What language do they speak?
Moroccans speak a mixture of Arabic, Berber, English, Spanish, and French. You'll be fine with English in most of the larger cities, and you will be very fine with English when you arrived in the desert. Here are a few basic Arabic words that came in handy:
Hello: Salam Alikome (Salaam A Eleikum);
Thank You: Choukran (Shokran);
No Thank You: La Choukran (La Shokran).
This one is useful when you have a bunch of street vendors hassling you to buy something.
Visiting Mosques
If you're hoping to visit Mosque in Morocco, you might be out of luck unless you're Muslim. Most mosques are off-limits to non-Muslims, with the exception of the massive Hassan II Mosque in Casablanca. They are still beautiful to take photos from outside though!
If you're looking for beautiful architecture, Bahia Palace and El Badi Palace...etc are open to visitors.
Ask before taking photos (and you may have to pay)
When you're walking through the markets, be careful about taking photos of people and shops. Unless you are purchasing something, they may get angry at you and even demand money for the photos. When taking photos of the snake charmers, you need to pay 20 DH (€2). Some may even hassle you for more, so it's good to first establish a price before taking a photo.
You can find and have alcohol
Morocco is a Muslim country and alcohol is not that easy to find. That doesn't mean that it's impossible, though. You can absolutely find alcohol everywhere in Morocco. Some Moroccans really don't drink alcohol at all but especially the young generation drinks and loves to have fun. Usually, alcohol is being sold in hotel bars and nightclubs. In these places, you should expect to pay a lot for a drink. In big cities like Marrakech, Fes, Ouarzazate, and Casablanca, you can find alcohol in big supermarket chains like Carrefour or Atacadão. There, they have any kind of alcohol and it's a lot cheaper than in the bars and clubs.
Notice: It's forbidden to drink alcohol in the public streets.
Power in Morocco
In Morocco, the power sockets are of types C and E. The standard voltage is 220V and the standard frequency is 50 Hz. If power sockets in your country are not the same as the power sockets of Morocco you will most likely need a power converter.
Use your left hand to eat with
Many meals in Morocco are traditionally eaten with hands. Be careful to only use the right hand to eat food with. The left hand is considered unclean as it's typically the hand used by Moroccans to clean after going to the toilet. While unwittingly using your left hand to eat with is unlikely to cause any drama, it might raise a few eyebrows, snickers, or scowls.
---
Overall, Morocco is a beautiful country, and you will be happy to experience it. As long as you're completely aware of your surroundings, and you go in with the right mindset and expectations, you can have a wonderful experience.
---
Start planning your journey today
WhatsApp
Contact us on WhatsApp at +212 672 118 169 with an outline of your travel plans and your contact information.
Email Us
Email us at (contact.daysinmorocco@gmail.com) with an outline of your travel plans, your budget, and your contact information.
Complete our simple contact form to receive a no-obligation personalized vacation proposal.
---
Reviews and Testimonials
We don't like to brag about ourselves. Look at our tours reviews & testimonials and read what our clients say about DAYS IN MOROCCO and their travel experience to Morocco. Our main objective is always to satisfy the clients, to improve the quality of the service and to give a good idea about tourism domain in Morocco.
A
Alfie J
United Kingdom (UK)
One of our best holidays ever. Very well planned, sites range excellent, suggested sightseeing well selected, and over all speed of itinerary perfect-enough time to see and enjoy each sites but kept us going so we saw all the attractive destinations in Morocco. Look forward to DAYS IN MOROCCO preparing future holidays in Morocco. I will recommend several friends and family members! Thanks for the beautiful memories.
I
Isabella C
United States (US)
Very good 10 days tour in Morocco with great views of the country. I highly recommend this tour to tourists. Days in MOROCCO give you excellent services and very customized itinerary. Thanks a lot to the driver/guide too, very friendly and makes great explanations, that permits to know perfectly the story of the different highlights in Morocco. THANK YOU DAYS IN MOROCCO!
F
I just came back from the "Grand Morocco Tour in 15 days". I was very happy with the service and i got more than what i had expected from this vacation package. Everything went very smoothly and I appreciate all your help. Thank you Days in Morocco!. Our guide/driver Hassan was friendly and knowledgeable. Moreover, the places we visited are extremely beautiful. I will definitely recommend Days In Morocco to my friends and family members as a reliable Morocco tourism company.
---