Best Merzouga Quad Biking & buggy Tour - Morocco Quad Biking
Key Features
Activity Name:
ATV Quad Biking & Buggy Tour in Merzouga
Tour Type:
Desert Adventure
Duration:
Start from 1 hour
Departure:
Daily at any time
Starting Point:
Wherever you want (hotel or riad / Desert Camp...)
Ending Point:
Return to the departure point
Activity Highlights
Key attractions:
Desert of Merzouga
,
Merzouga Sunset
,
Merzouga golden sand dunes
Camel trekking
,
Night in a Desert Camp
,
Sandboarding
,
Nomad Families
,
Quad Biking or Buggy adventure
.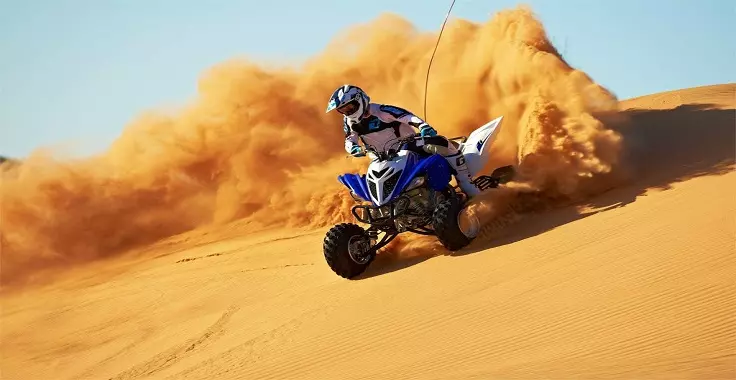 Morocco Quad biking and Buggy Tour in Merzouga Desert
Things to know before starting this desert activity of ATV Quad Biking and Buggy Tour
Q- Where I can start this ATV quad biking and buggy tour in Merzouga?

In case you get to the Sahara desert of Morocco by rental car, we'll meet you near our ATV quads and buggies rental location in Merzouga. Besides, if you come by bus, we'll meet you at the bus station in Merzouga and then take you to our ATV quads and buggies rental location. Also, we can bring the quads and buggies to your desert camp or to your accommodation in Merzouga. Don't worry about the meeting point we've got this covered.

Q- Can we organize a ATV quad biking/buggy tour in Merzouga as part of a desert tour?

It is quite possible to provide the ATV quad bike and buggy tour as part of your desert tour from: Marrakech, Fes, Casablanca, Tangier, and Agadir. We will tailor-made our programs to your wishes.

Q- Can I try the adventure of quads biking and buggies by myself in Merzouga?

We'll help you to rent the best quads and buggies to enable you to live a magical and awesome adventure in Merzouga, the best thing about ATV quad biking is that you have complete freedom driving by yourself over curving sands. You will be accompanied by an expert ATV quad biking in dunes to avoid any problems on the road and to guide you. All quads and buggies are for the Merzouga desert area only.

Q- Do I need to have experience in advance for ATV quad biking and buggy?

ATV Quad biking and buggy are easy and you don't need any experience in advance, unlike other tracks. Our experienced staff at our team is at your disposal, so we can provide you with tips and guidance that would make your adventure more comfortable and more exciting.

Q- How to book a Merzouga ATV tour with good price?

Reservation is not necessary, but we recommend you to contact us in advance or once you reach Merzouga desert.

Q- Is there another activity I can do in the Merzouga desert?

Of course; "Days In Morocco" Company recommends trying the activity of 1 night camel trekking in Merzouga, in this activity you will try also sandboarding.
General idea about the activity of Quad Bikes and Buggies rental:
The Sahara desert of Morocco (Merzouga) is considered one of the best destinations in Morocco and in the world! Because of its impressive golden sand dunes called Erg Chebbi dunes and also because it has the most beautiful sunset and sunrise in the world.
ATV quad biking and buggy experience is a great choice for mechanic sports lovers. We provide an easy way to arrange your quad biking and buggy tour in the Sahara desert. This adventure can be booked as a part of any Morocco desert tours (from Marrakech, Fes, Casablanca, Tangier, Agadir, Rabat, Ouarzazate). It can be included in all our 3 days desert tours and more. The quad biking and buggy desert adventure can also be booked as a dedicated desert adventure package, which will allow you to go deeper in the desert.
Quad biking and buggy adventures are exciting and challenging quad rides that captivate the senses at the same time you can experience the joy of seeing and enjoying nature in its purest state from a different point of view. In all cases, this adventure will be with an expert guide.
The places visited while riding these kinds of vehicles are generally the dunes of Erg Chebbi, rocky deserts, dry rivers, flat dry lakes, and wild deserts. Also, you may visit the nomads and the village of Khamlia.
Our agency offers quads and buggies for everyone even beginners, professionals, families, students, or for a group of friends to have fun in the middle of desert dunes.
---
Activity Program
ATV quad biking - Enjoy Sand Dunes of Erg Chebbi - Nomads - Merzouga

This Quad Biking and Buggy Tour in Merzouga is the best way to explore the Sahara desert, it begins at all times of the day, depending on the time you arrive at Merzouga or whenever you want to start this adventure. Only contact us and we will do the work for you with the best prices.

We organize ATV quad biking and buggy tour in Merzouga, the start of the activity can be from wherever you like (Your hotel or riad / Your desert camp / Near sand dunes / from the rental location of the ATVs...etc!). Keep in your mind that all of our ATVs Merzouga activities and adventures are suitable for everyone: for single visitors, for groups, and for families.

Quad biking and buggy tours are lead by an experienced guide/instructor, he will prepare and guide you for rides in quads biking/buggies, and he will teach safety and how to handle Quads and Buggies. The typical itinerary for this activity is to drive from wherever you like into the dunes.

We invite you to try quad biking and buggy out of the town to see more of this magical country, you will visit nomads and the village of Khamlia. And more surprise on your way to explore the Sahara desert with your guide.

The duration of this activity starts from 1 hour to a full day.
---
What's Included:
Don't worry, we've got this covered.
Prices Included
Quad or Buggy (Quad per person - Max 2);
Costs of the transport;
Safety helmet & goggles;
Accompanying guide;
Stops for pictures;
Confirmation at time of booking;
Parking for your car;
Prices Not Included
Meals and beverages;
Personal travel insurance;
Anything not mentioned in the program.
Additional
Children's must be accompanied by an adult.
---
What to take on your Morocco Tour?
We strongly recommend using TSA-approved luggage locks on your bags and hand carry valuables on the plane.
Many of our trips require us to move our base several times, so we recommend that you pack as lightly as possible. There will not always be someone available to help you carry your bags so you should only bring as much as you can carry on your own.
We suggest that you bring the following items:
Clothing & Equipment
Season-specific casual clothes (men and women should always dress modestly out of respect for the culture they are visiting- no tank tops, low cut tops, or short shorts. It is not necessary to wear a headscarf.)
Hiking clothes and shoes (NOTE: They can get quite dirty/dusty).
Bathing suit.
A pair of comfortable walking shoes.
A light jacket/windbreaker (NOTE: It can be very windy in Essaouira).
A warm jacket (NOTE: It can be quite cold in the High Atlas Mountains from November to March. Please pack appropriately for cold, winter evenings.).
Power adaptor for 220v, 50 Hz (outlets are two-prong rounded).
Toiletries.
Sunscreen, sunglasses, and hat.
First-aid kit with lip balm, aspirin, band-aids, cream for sore muscles (e.g. deep heat), Imodium or similar tablets for mild cases of diarrhea, any extra prescription drugs you may be taking.
Travel Documents
Passport (with photocopies).
Travel insurance (with photocopies).
Airline tickets (with photocopies).
Any entry visas or vaccination certificates required.
Credit and/or debit card and/or cash (MasterCard and Visa are the most commonly used; American Express and Maestro cards are difficult to use in Morocco.)
This document, printed.
In order to protect against any unforeseen circumstances, it is advisable to purchase adequate insurance before your date of departure. Coverage should include baggage damage or loss, flight delays or cancellations, etc. We recommend "World Nomads" for your Travel Insurance.
---
Activity Images:
These pictures maybe will give a good image of your activity.
---
Tourism Transport in Morocco - Our Cars
It's our goal to make memories that last a lifetime when you visit Morocco. That is we only offer the best at our disposal.
Our vehicles are fully-equipped for your comfort and adventure. Air conditioned and comfortable, these rugged vehicles are built for the road. Our cars have 6 seats. They're clean. The fleet includes the Toyota Prado TX, Toyota Prado VX, and Mitsubishi Pajero Sport.
Our drivers are connoisseurs of their regions. No one knows Morocco better than them. When they bring you on your journey, it will feel like travelling with a trusted friend.
For groups ranging from 7 to 17 in size, we offer minibusses and minivans such as the Hyundai H-1 Minivan, Mercedes Minibus's, and the Mercedes Vito.
Feel free to travel with our guide by your own vehicle, if you have one. Or use our 4-wheeled-drive. The choice is always yours.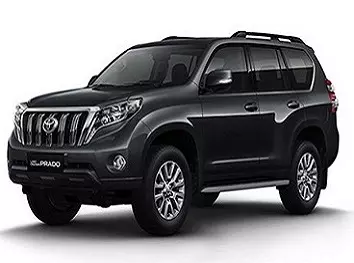 Toyota Prado TX (4x4)
Capacity: 6 Seater;
Fuel type: Diesel fuel;
Air-conditioned car;
Manual / Automatic.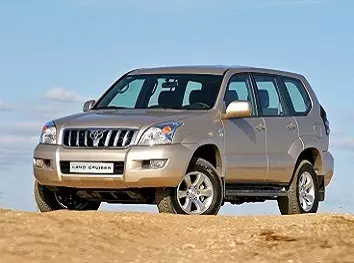 Toyota Prado VX (4x4)
Capacity: 6 Seater
Fuel type: Diesel fuel
Air-conditioned car;
Manual.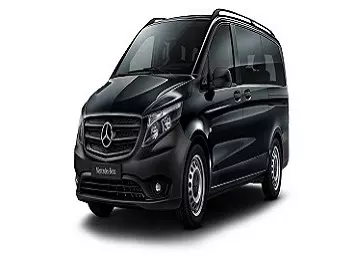 Mercedes-Benz Vito
Capacity: 7/8 Seater;
Fuel type: Diesel fuel;
Air-conditioned car;
Manual / Automatic.
---
---
Start planning your journey today
WhatsApp
Contact us on WhatsApp +212 672 118 169 with an outline of your travel plans and your contact information.
Email Us
Email us on (contact.daysinmorocco@gmail.com) with an outline of your travel plans, your budget and your contact information.
Complete our simple contact form to receive a no-obligation personalized vacation proposal.